Shoes Fashions
How This 244-Year-Old Company Made 'Ugly' Shoes Popular and Stylish
This summer, Inc. is digging into the backstories of some of the most iconic products that rule the warmer-weather months to find out how the brands built a following–and have stayed on top for decades. First up: Birkenstocks, the "ugly" sandal with die-hard fans everywhere. You know them when you see them: The gender-neutral sandals feature thick straps, big buckles, and a chunky footbed that's easy on the arches. Hippies loved them. Your dad probably loves them–and even dares to wear them with socks. What you probably don't know is that the cork footbeds that make Birkenstocks so iconic and comfortable date back to 1774.
More than 240 years later, Birkenstock is having a fashion moment. Reportedly selling 25 million shoes in 2017, the privately held German company has spun out at least 1,700 styles. Its shoes are sold in 90 countries–and in the U.S., they have been for over 50 years. Birkenstock, which reportedly generated $800 million of revenue in 2016, plans on opening its first global flagship store in New York City's SoHo neighborhood this fall, timed right around New York Fashion Week. The company declined to disclose sales figures but says 2018 will be "the best year in sales" to date.
How does a brand stay relevant for more than two centuries, particularly in an industry driven by passing trends? While Birkenstock continues to tweak its styles to reflect current fashions, the manufacturer hasn't strayed from its core mission–crafting shoes for comfort. Every shoe is still made in Germany and comes with the signature footbed. Birkenstock America CEO David Kahan likes to say that 32 people's hands even touch every pair of shoes before they make it into a box and get shipped out. "I think that's what's giving us so much more credibility with consumers," says Kahan. "The Millennials–the new consumers–who are coming to Birkenstock and discovering us now are discovering us because they're looking for something real."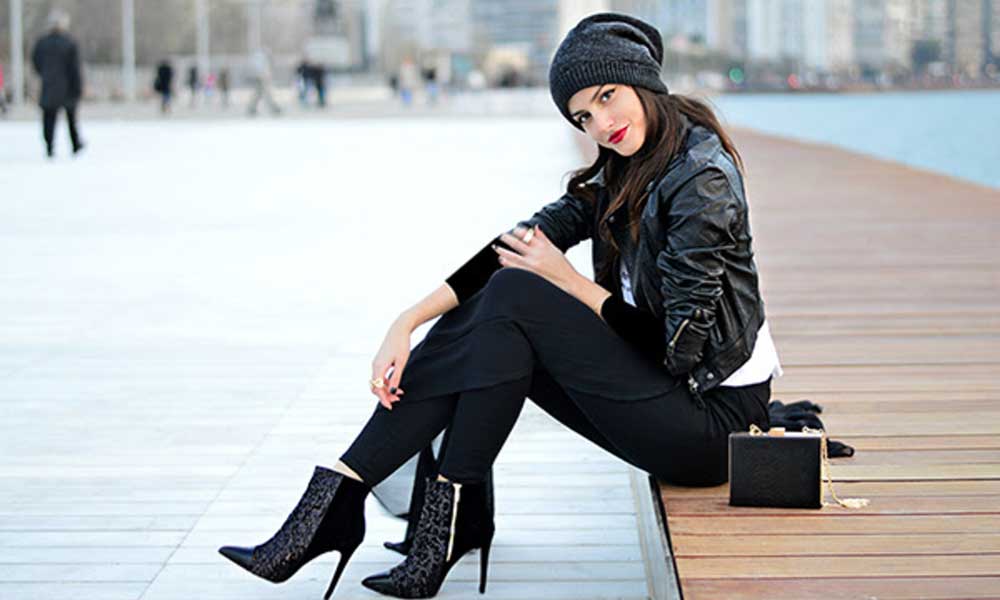 Birkenstock's stomping grounds
In 1774, in the small German village of Langen-Bergheim, shoemaker Johann Birkenstock created a "footbed" insole that would mold to the foot and provide all-day comfort. Cobblers in the Birkenstock family went on to develop arch supports in the late 1800s. In the 1960s, heir Karl Birkenstock decided to design shoes featuring the footbed insole. The first sandal–known as the Madrid model–launched in 1964.
Later that decade, an American designer named Margot Fraser stumbled upon the shoes while on a spa trip to Germany and became a fan. After returning to the Bay Area, she wrote a letter to Birkenstock, initiating a distribution partnership to bring the shoes to the U.S. American shoe stores, however, were more robust to persuade: They turned her down, saying that nobody would wear those "ugly" shoes. So Fraser turned to health food and wellness stores in Northern California. Eventually, the shoes would find a following with the Bay Area hippies and Berkeley students.
Today, retailers that range from Famous Footwear to Barneys stock the sandals. Tahan says the choice to remain private is deliberate, as it protects the company from having to respond to the whims of shareholders and lets the brand stay focused on quality.  The company is still family-owned but appointed Markus Bensberg and Oliver Reichert as co-global CEOs of the Birkenstock Group in 2013.Beyond the sandal.
The company has been introducing new styles to make its footwear range look less orthopedic and more fashionable in the past couple of years. Design teams based in the U.S. and Cologne, Germany, watch the markets in New York City, Los Angeles, and London closely to anticipate what customers will want in six months. The company has developed boots in favorite silhouettes–such as a demi boot–and pool-friendly sandals that are cheaper ($40) than regular shoes. Birkenstock has collaborated with fashion designers such as Rick Owens, who crafted calf-hair Birkenstocks that premiered at New York Fashion Week in 2017.
Despite the stylish upgrades, the emphasis on comfort has not changed. Cork, leather, and latex are still the shoes' primary materials, according to Kahan. "We haven't changed who we are or the simple technology of what makes Birkenstock Birkenstock," he says. Details have been added. For instance, in the 1980s, the company created the proprietary fake leather Birko-Flor to bring about environmental awareness.
As for most retailers, Amazon looms as one of the most challenging competitive threats for Birkenstock. In 2016, Birkenstock stopped supplying its shoes to Amazon in the U.S. because of counterfeits and unauthorized selling on the site. The company also stopped authorizing third-party merchants from selling on the website. "We just decided that Amazon was not consistent with our brand equity as a customer of Birkenstock," says Kahan. Counterfeiting isn't a challenge unique to Amazon. Just last week, Kahan spoke with Facebook to shut down an ad from the seller Sandal Boutique who he says was selling a counterfeit Birkenstock and using the company's images.
BThe shoes are my favorite–but not too popular. Eth Goldstein, fashion footwear and accessories analyst from the NBD Group, says that Birkenstock has remained a classic brand for so long thanks to its authenticity and commitment to comfort, especially as "comfort has become cool during the past few years," she said in an email. Birkenstock also has a controlled approach to distribution, meaning that although the brand can be found at many retailers, you won't find it in every discount retailer, which, Goldstein explains, "could dilute the brand's premium message." my Kahan says that the company plans to expand into unexpected categories, such as sports, and to focus on shoes for men and children. Plus, Birkenstock has an eye on tackling "professional shoes" for hospitality or health services workers who are on their feet all day. "We have a perfect handle on who we are and what we do well," says Kahan. "We don't chase trends–fashion is coming to us."